Venue
The venue for QCrypt2023 is the Brendan Iribe Center for Computer Science and Engineering , a new, state-of-the-art building on campus that houses the University's Department of Computer Science and its Institute for Advanced Computer Studies (UMIACS) – the parent organization of QuICS – and includes the Michael Antonov auditorium that collaboratively seats 298 people, a second 100-seat auditorium (for overflow), an expansive lobby space (for poster sessions, sponsor tables and coffee breaks), and a number of seminar and classroom (as needed for possible breakout sessions or focused meetings). The address for the Iribe Center is: 8125 Paint Branch Dr, College Park, MD 20742.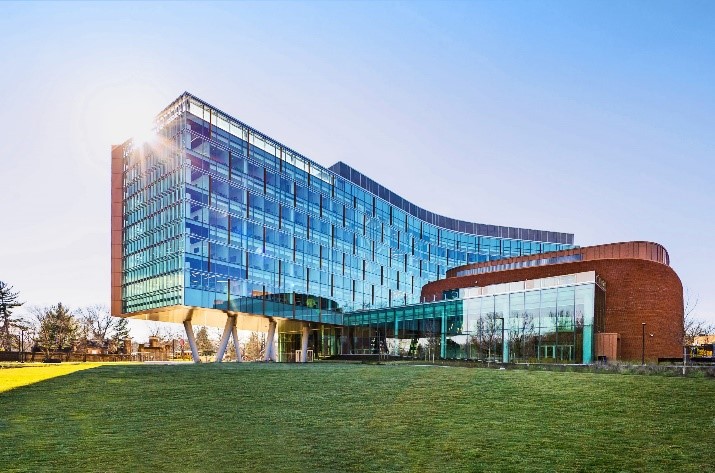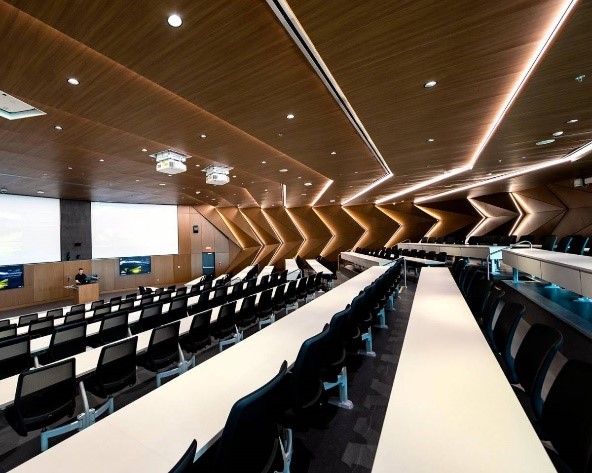 Local Accommodations
The Conference and Visitor Services for the University of Maryland has partnered with many local area hotels (including on-campus and off-campus hotels) to provide competitive rates for UMD visitors. These hotels individually can be accessed at here .
If you want to compare available rates across multiple local area hotels, you can go here (Note: These are not arranged by distance from the campus).
Transportation
Airports Three regional airports serve the greater Washington DC area including Dulles International Airport (IAD); Ronald Reagan National Airport (DCA); and Baltimore-Washington International Airport (BWI). There are plenty of flights to Dulles, BWI and Reagan National airports which are all within about an hours drive (without traffic) of the campus and the local area hotels.
Detailed driving directions from each airport to the UMD campus in College Park, as well as regional and local map and information about parking on campus, are available from the UMD Conferences and Visitor Services website . Ride-share, shared-van and public options are also available. Metrorail and bus services will require several changes along the way from the airport.

Metrorail + Shuttle bus service The Washington area metrorail service is called the 'Metro'. The closest station to the UMD campus is the College Park/ U of MD station. This station is on the Green Line. Free (University sponsored) shuttle bus (Shuttle-UM) service is offered between the metro station (pickup located on the east side) and the center of the campus. This is a frequent and year-round service that is open to everyone with no ID requirements.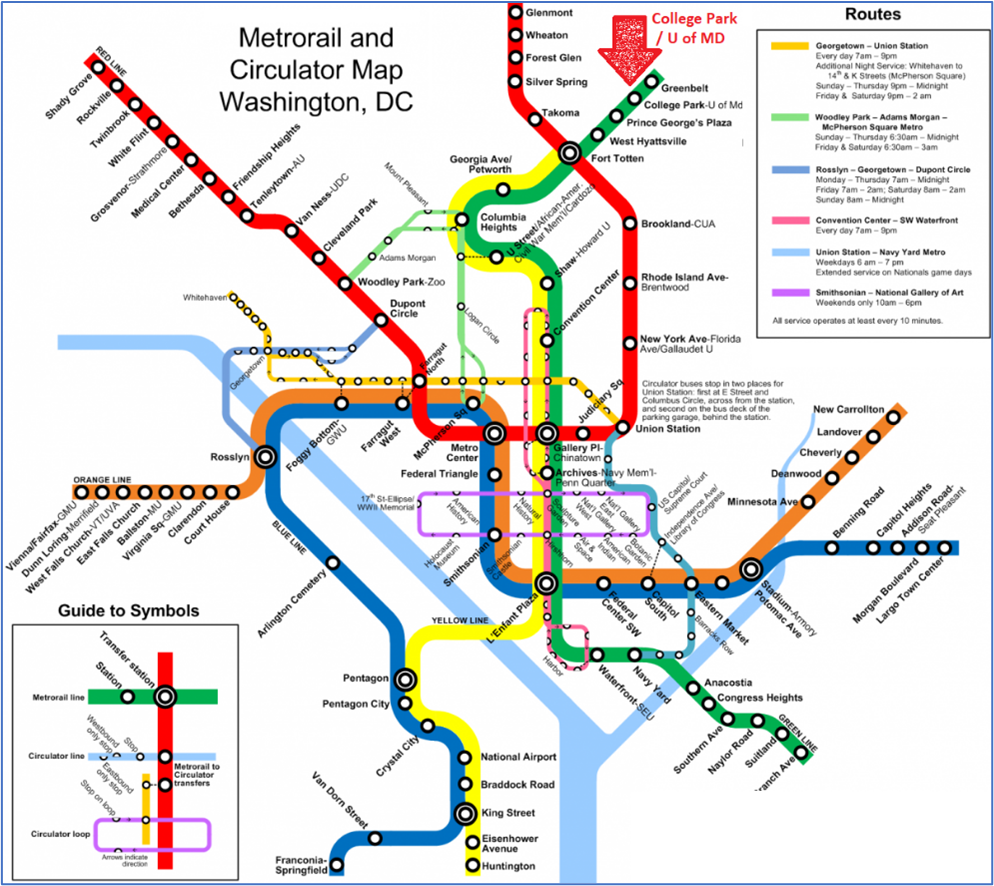 VISA
A visa letter can be requested upon completion of the registration.
Regional attractions
The University of Maryland is located approximately 10 miles (16 KM) from the nation's capital of Washington DC - a stunning destination city. Washington DC is well known for its dramatic neoclassical monuments and buildings that are scattered around a vast open area called 'The National Mall'. A gem of the city's amenities is the Smithsonian Institution – the world's largest complex of museums, galleries and zoo which are free to visit.
Located about 30 miles (50 KM) from UMD is the beautiful harbor city of Annapolis – the capital of the state of Maryland. Annapolis is described as a 'museum without walls' where centuries of architecture blend with the lively and contemporary.